Welcome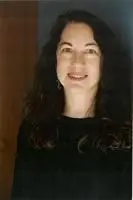 Sometimes in life we just feel stuck, uncertain of the pathway forward. Let's work together to uncover new solutions.
As a therapist with more than 25 years of experience, I like assisting individuals, couples and families tap into new strengths so that situations that are difficult can become more workable. We'll discover what hasn't worked in the past, so that you can make the necessary changes in the present. Then your life can be more hopeful, manageable and rewarding. By utilizing a variety of complementary therapy approaches and techniques and working with you in a collaborative way, behavior patterns, perceptions and emotions can shift on a deep level; then you or a family member can experience less difficulty, pain or stress.
If you're looking for extra support and guidance through a challenging situation or you or a family member are ready to move in a new direction, I look forward to working with you to achieve your goals. Perhaps you're concerned about someone close to you....a child or partner who's experiencing difficulties. Together with pragmatism, hope, compassion and some humor, we can unravel those difficulties and find new ways forward.
Please call 303-581-9156 or email me for a free individual, couples or family therapy consultation today. Of course, during this difficult time with COVID, I am offering my sessions through on-line platforms and am offering additional support for navigating this particular difficulty. I look forward to being of help.