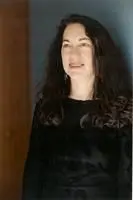 Nicki Omansky Dayley, LCSW, ACSW is a licensed clinical social worker and psychotherapist specializing in individual, couples and family therapy, and maintains a private practice in Boulder, CO.
With over 25 years experience as a therapist, and as a graduate of the University of Denver's Graduate School of Social Work specializing in marital and family problems, child and adolescent issues, and individuals with anxiety, depression, phobias and stress, she is currently serving as a private practitioner working with a broad spectrum of clients, including those in recovery from trauma. Among her areas of expertise are uncovering the strengths inherent in every individual or system by weaving in understanding of the past and current patterns, so that people can make the needed changes in the present. Ms. Dayley is an extremely compassionate person who is an expert at finding hope in the face of difficulty, and the ever-present potential for growth and change. Ms. Dayley received her Post-Masters Certificate in Marital and Family Therapy from the Family Therapy Institute of Washington, D.C. She trained intensively with many of the pioneers in the field of family work, especially Jay Haley and Cloe Madanes.
In addition to being an experienced relationship therapist, Ms. Dayley has presented numerous workshops to professionals and to general audiences speaking on the topics of systems theory, family therapy, the impact of divorce on children, child/adolescent development, sensory integration issues, learning disabilities and giftedness in children, parenting issues, stress reduction and meditation. She was the co-founder of the Center for Mind/Body Resources in New York and is the founder of a family therapy training and supervision program for post-graduate professionals in Boulder, CO. She provides supervision for other therapists. Ms. Dayley is an adjunct professor at the University of Denver, Graduate School of Social Work where she teaches courses on couples and family therapy and mind/body connections and clinical work. She has also taught family systems and counseling skills at Naropa University where she serves as a meditation instructor for students getting their Masters in Contemplative Psychotherapy. As a trained and certified meditation instructor, she has taught classes in mindfulness/awareness meditation and Eastern Philosophy for over 30 years and in her private practice, supervision and training combines knowledge from this approach with more traditional Western approaches.
Ms. Dayley is a pragmatic, systems-oriented, strengths-based, solution-focused therapist with a special interest in utilizing cognitive/behavioral strategies and the interface between mind/body and emotions. Her therapeutic approach is to provide support, insight and practical feedback to help clients effectively address the difficulties, obstacles and stresses in their lives. She integrates complementary methods and techniques in creative, interactive and experiential ways to offer a highly personalized approach tailored to each client, regardles of their cultural, ethnic or spiritual background. With compassion and understanding, she works with each individual, couple or family to help them build on their strengths and attain the personal growth they are seeking.
Education - BA in Education, State University of New York at Stony Brook; MSW-University of Denver, Graduate School of Social Work (1982); Post-Master's Training in Marital and Family Therapy (1985)

License, Certifications - LCSW-Colorado. Prior licenses in New York (CSW-R) and New Jersey (LCSW). ACSW (1993) - National certification through NASW. Post-Masters Certificate in Marital and Family Therapy (1985)
Additional Training
Couples, Marital and Family Therapy at Philadelphia Child Guidance Clinic, Ackerman Family Institute, Family Therapy Institute of NY, Family Therapy Institute of New Jersey, Center for Family Learning, Westchester, NY; Workshops with Bill O'Hanlon, Michael White, Monica McGoldrick, Sal Minuchin, Peggy Papp, Olga Silverstein, Betty Carter, David Epston and others. Specialized post-graduate training in working with anxieties, phobias and trauma.
Professional Activities

Memberships - National Association of Social Workers, Academy of Certified Social Workers.
Professional Trainings - taught in New York, Boulder, Breckenridge, Denver, Fort Collins, CO and Cheyenne, WY on such topics as "An Integrated Approach to Couples Therapy", "Adolescents and Family Therapy", "Mind/Body Connections and Clinical Work", "Stress Reduction for Teens", "Self-Care and Stress Reduction for Human Service Workers".
Helped develop the Trauma Certificate program at the University of Denver for graduate students at the Graduate School of Social Work, as well as a Trauma Certificate for post-graduates.

Organizations Founded and/or Coordinated

Center for Mind/Body Resources - Metropolitan area of New York (1996-1998)
Family Therapy Training Program and Supervision Groups - Founder/Supervisor/Trainer (2000-present)
Bodhi School-Boulder Shambhala Center - Volunteer Coordinator and Director of children's spiritual education program (1999-2005)

Additional Volunteer Work

Boulder High School - Served on committee funded by three-year grant to reduce use/abuse of alcohol and drugs with high school students through collaboration of parents, teachers and students utilizing social norming and prevention methods....2005-08

Boulder Valley Schools- Presentations for parents of gifted children with various learning and emotional challenges....2006-11.

Bouder Shambhala Center - Teach classes and weekend programs for teens and adults, coordinate study group. Provide meditation instruction.